---
Constance is a
three-legged stool

formed from

bent Alucobond sheets

attached to a laminated plywood seat.

Focusing on material testing and an understanding of the capabilites of Alucobond (a material that is not normally used in furniture), the resulting design was an extremely cost-effective and practical furniture solution.
---
Completed | Semester 2 2018
Product Typology | Stool
Work Produced | Functioning physical prototype, Imagery, Process Video

---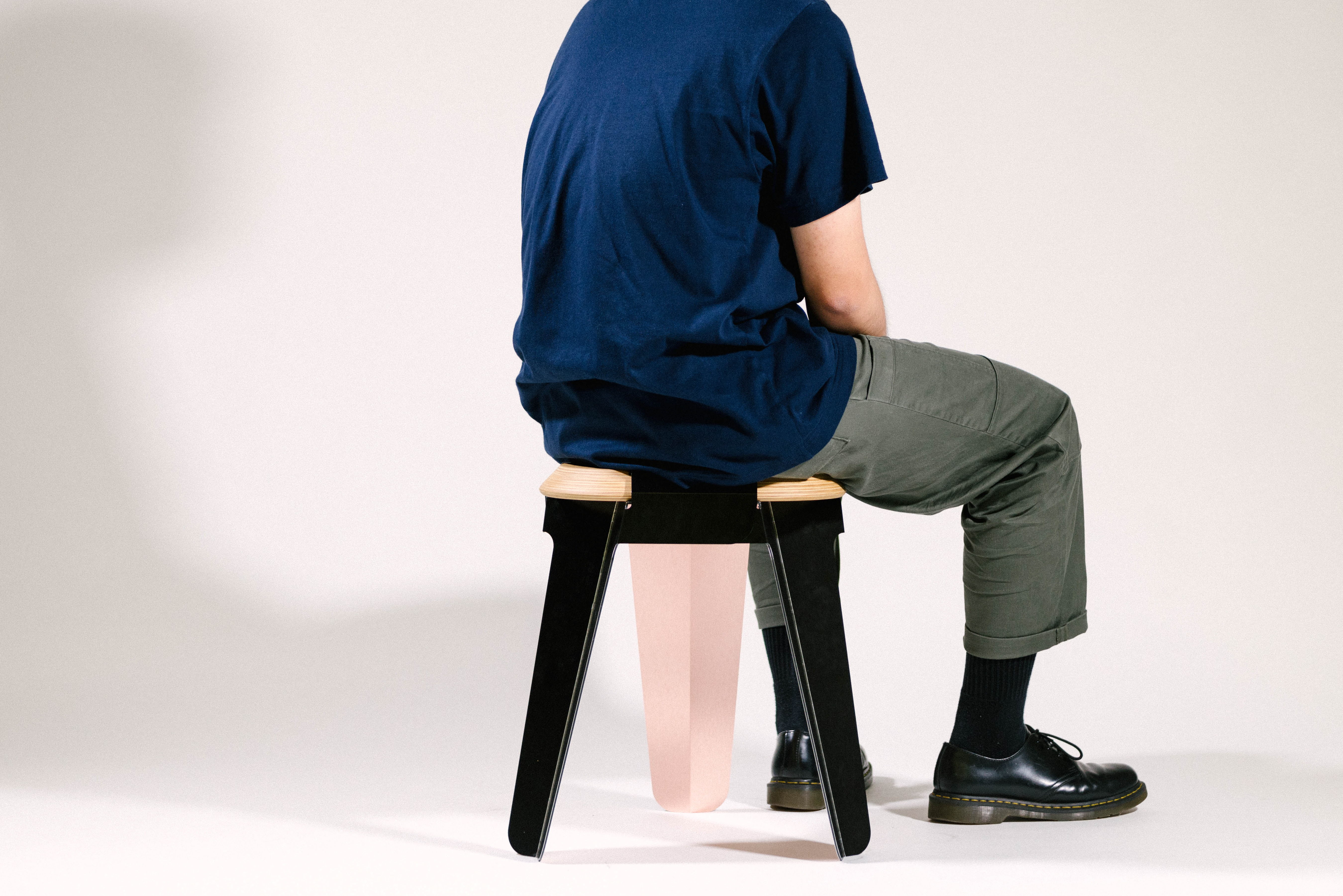 ---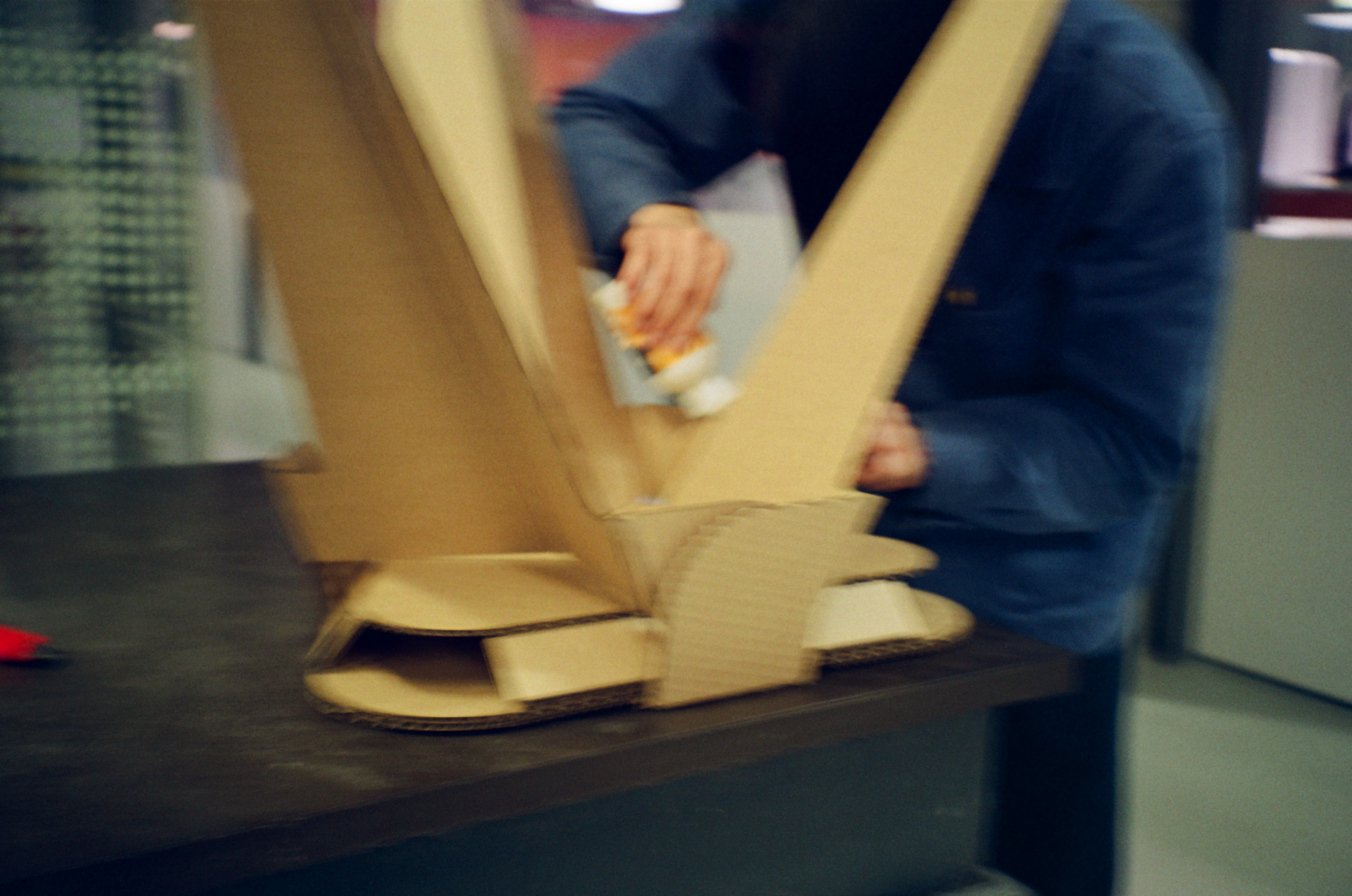 ---
Sustainability ︎
Constance uses 3 identical parts which fold and overlap into the structurally sound leg parts. With minimal parts, the design is cost- effective and extremely resourceful. Packaging is incredibly easy as it can be shipped flat-packed. Moreover, Alucobond cladding can be easily salvaged from building sites that are discarding the material.
---